Soccer mom outfit – Learn more with Healthier Baby Today! Whether you love shopping for the latest trends or wish to spend every day in your favorite pair of jeans, a white t-shirt, or your soccer mom outfit, your clothes project a message about who you are.
You can control that message entirely as long as what you already own isn't standing in your way.
From having a wardrobe bursting with every item of clothing you've had since childhood to owning a ton of pieces you never wear, there are many ways your closet can stop you from being the most stylish version of yourself.
If you want to look your best without spending much money, a few tips, tricks, and tactics can help you spice up your tired wardrobe.
At least one of these strategies will dramatically change how you feel about getting dressed in the morning.
Table of Contents
1. Follow the Rainbow
Every day for a week, make sure that your ensemble includes an item of a specific color; week one is red, two is orange, three is yellow, and so on.
This will encourage you to search through your closet and wear the pieces that have languished and unloved underneath your go-to items.
Experiment with different combinations of your existing clothes to create fresh looks. Mix patterns, colors, and textures.
2. FILO – First In/Last Out
Several variations on this "first in/last out" wardrobe strategy prevent you from wearing a few pieces non-stop.
Another approach (which might be better if you like to organize by item type—dresses near dresses, shirts near shirts) is to hang each item inside-out after you wear it, assuming you don't have to wash it immediately.
This way, you can easily see which pieces you've recently worn and which items you may have forgotten. Invest in statement accessories like scarves, belts, hats, and jewelry to add flair to your outfits.
3. Have a Friend Consult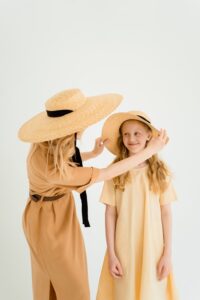 Sometimes, it takes an objective eye to take your wardrobe from fine to fabulous. Invite your most organized friend over for dinner and a styling session.
She will help you raid your closet, assemble head-to-toe outfits, and photograph each outfit for easy reference.
Each time she leaves, you will be armed with more than 20 new outfits that you wouldn't have come up with yourself. In return for her services, thank her with dinner and lots of wine!.
Examine every piece of clothing you own, even your bathing suits and underwear, and make sure it fits properly.
Have your friend watch you model each outfit if you need another opinion about how your clothes look and fit.
4. Use Magazines as Inspiration
Identify your personal style preferences, whether it's classic, bohemian, minimalistic, or eclectic. This will guide your choices and get rid of that soccer mom outfit.
Women's fashion magazines often inspire us with their stunning photo shoots. But trends resurface so frequently you probably already have items in your closet that are "in" this season.
Print photos from your laptop or cut pictures out of magazines, then compare these to items in your wardrobe.
Even if you don't have all the components, you only need one or two small things to complete the look—not a new head-to-toe outfit.
Keep an eye on them, but feel free to follow only some. Incorporate trendy elements that align with your style.
5. Downgrade Your Wardrobe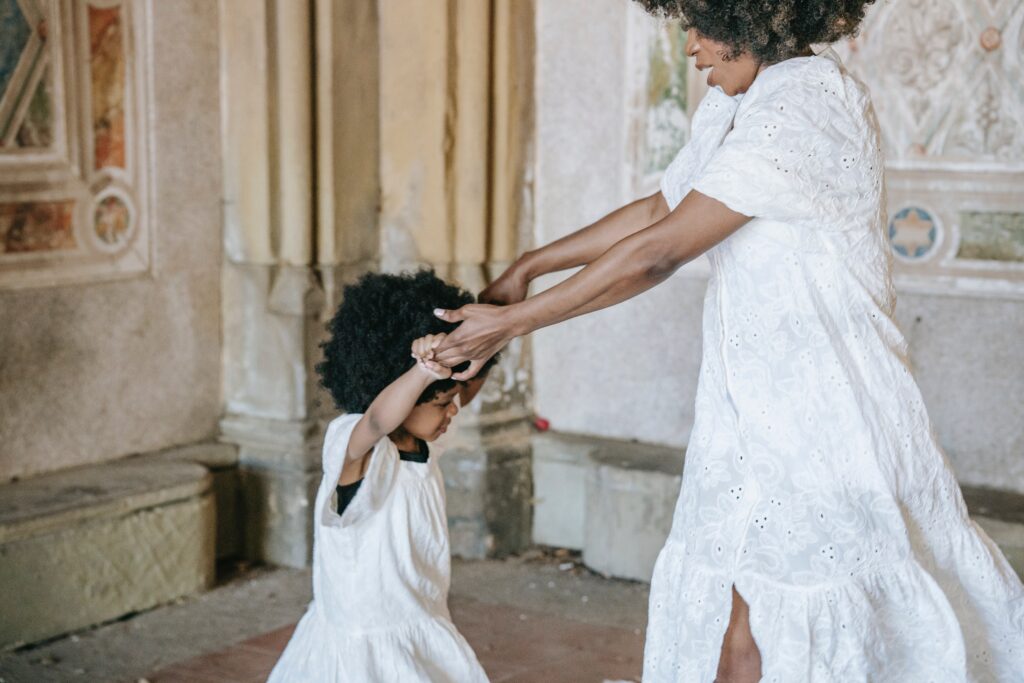 Do you have dressy items in your closet that you deem "too fancy" for everyday wear or just waiting for the right occasion to use? If that occasion has yet to happen in the past year, it's not going to happen next year.
Think of your closet as a pyramid, with the dressiest clothing at the top level and the most casual, lazy weekend soccer mom outfit at the bottom.
If you downgrade how you think of your clothes by one level on the pyramid, you'll get more use out of them, which could help you if you underdress or need to amp up your look daily.
This could mean wearing that beautiful silk blouse to the office or that structured blazer to a weekend brunch even though you were saving it for a work occasion.
Reimagining items in a new light will give them a new life. Visit thrift stores for unique and affordable finds. You might discover vintage pieces or designer items at a fraction of the cost.
6. Use the Golden Wardrobe Ratio
For chronically cluttered wardrobes, we advise using the golden wardrobe ratio. For every three items that stay in your closet, two must be thrown out, donated, or consigned.
While it might be challenging to part with so much of the clothing you've collected over the years, you must examine why you're hanging on to so many items like your soccer mom outfit—especially if they're not actively used.
7. Get a Haircut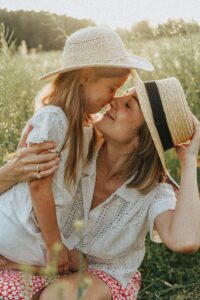 So, what does your hair have to do with sprucing up your style? Quite a lot, actually. Imagine a woman dressed in tight jeans and a black tailored coat.
Now imagine her in a similar outfit, but with long hair, now with dreadlocks, now with a blue mohawk. She looked utterly different, right?
Changing your hairstyle totally changes the way your entire outfit is distinguished. Spend $50 on a haircut or $300 on a new wardrobe? The results will likely be the same.
8. Swap Until You Drop
Get together with your friends and swap accessories and clothes. Also, watch for swap events in your area, which usually are free.
A skirt's fabric length can be braided together to create a woven belt and can be used as a scarf. Use leftover buttons to make earrings or necklaces, and scavenge any beading or decorative elements for future projects.
Consider getting your clothes tailored for a perfect fit, unlike a soccer mom outfit. Well-fitted clothing can make a significant difference in your appearance.
10. Distress for Success
1. Declutter
Start by decluttering your closet. Remove items you no longer wear or need to make room for new pieces.
2. Think Long-Term Storage
The stuff you have now that's 5-15 years old is outdated but has yet to be old enough to be cool and vintage.
Store those items for another decade, and you'll have a retro wardrobe that will be the envy of your family and friends.
3. Stay Organized
It's time to go shopping in your wardrobe. But just like any store, you must neatly organize all the goods.
Take everything out, and you will find entire outfits you had forgotten. After putting everything back in the closet, set aside the clothes not in season and organize the rest by occasion.
Rub jeans and t-shirts with 50-grit sandpaper to give them a rugged look. Why pay a hundred bucks for ragged jeans when you could make them yourself?
Tired of Your Same Old Soccer Mom Outfit…
Remember that your wardrobe reflects your personality; choose one that makes you feel confident and comfortable.
Reinvigorating your bland wardrobe without the soccer mom outfit might take some planning and elbow grease, but your mental well-being and your wallet will thank you for doing it cheaply.